Lindsey, Southeast Asia Specialist
While studying in London for a semester in my junior year, I spent my weekends discovering different parts of Europe. Hopping from city to city and country to country, I fell in love with exploring new places and cultures and knew I had caught the travel bug.
After graduation, I moved to Australia on a one-year working holiday visa and saw as much of the country as I could in my spare time. From there I made my way to Southeast Asia, spending three months backpacking around Bali, Vietnam, Cambodia and Thailand. I was absolutely smitten by everything the region had to offer from the bustling cities and beautiful beaches to the amazing food and intriguing history and cultures.
Once I got home I decided I wanted to make travel a career and joined Audley to share my passion and help others to experience new adventures.
Speak to Lindsey
Start planning your trip to Southeast Asia with Lindsey by calling 1-855-228-3820

Lindsey really listened to what we wanted out of the experience and ended up creating a unique trip that was perfect for us.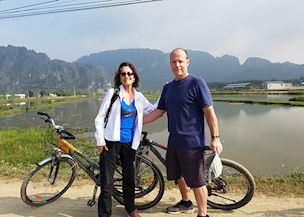 Jeanne and Douglas Bonelli traveled to Vietnam for 19 days in January 2019, organized by Lindsey C
Working with Lindsey and Audley was an absolute pleasure from start to finish. Lindsey really listened to what we wanted out of the experience and ended up creating a unique trip that was perfect for us. Thank you Lindsey and Audley for planning one of our best trips ever.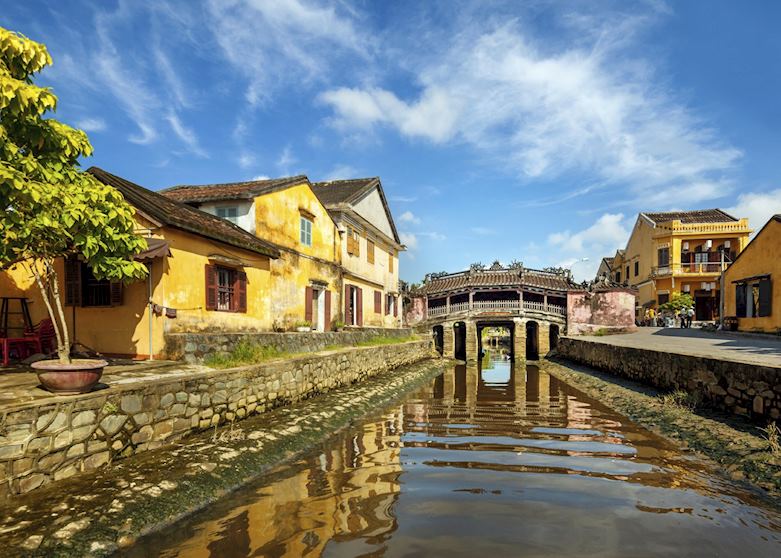 Vietnam
From exploring the historic streets of the old town to getting lost in the shops or losing all sense of time in the endless choice of restaurants serving food of every type imaginable, Hoi An has numerous ways to persuade you to extend your stay. You can make your way to the beach nearby, explore the city's history or head to the outskirts of town to walk or bike around a local village. I loved seeing traditional Vietnamese life and was lucky enough to be invited into local homes to see how mats were woven, and a traditional boatyard to see coracles being made.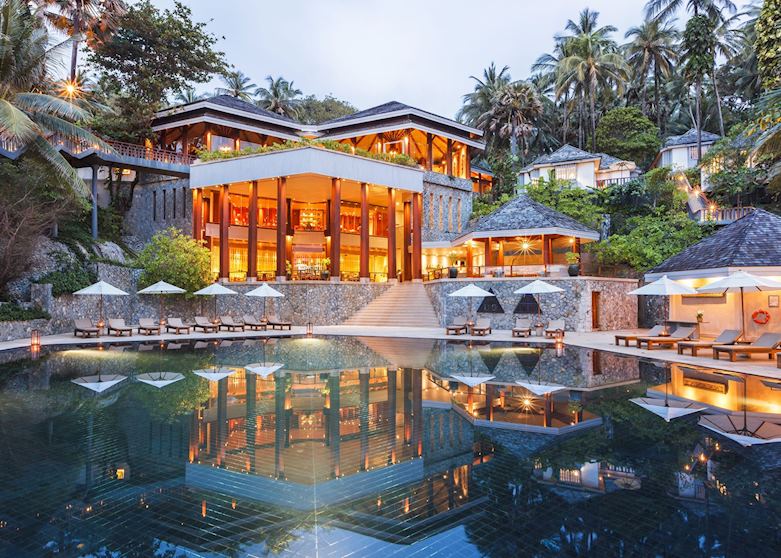 Thailand
Set on one of Phuket's white-sand beaches overlooking the glittering Andaman Sea, The Surin offers guests idyllic surroundings to simply relax and unwind. If you'd prefer some activity rather than lying by the pool, there's a great choice of water sports available along with yoga classes, tennis, a gym and a spa. The whole place has a homely feel that makes you never want to leave and most of the spacious cottages have a direct view of the sparkling blue water. Add on all that fresh seafood and friendly staff and it made my stay here unforgettable.
I'll never forget when…
I always feel immersed in a culture when connecting with the local people and felt privileged to visit a little fishing village near Hoi An. It wasn't a tourist destination and there were no other foreigners around. The villagers welcomed me into their homes and showed me how they lived, and a fisherman invited me onto his boat to teach me how to cast a net. It was one of those moments when you feel like you're part of authentic local life in some small way and it was wonderful to see how happy the villagers were, yet how hard they worked for their simple life.