Mary , Thailand and Vietnam Specialist
Being raised in both Latin America and the United States, Marys love for traveling and experiencing different cultures started at a very young age. While at James Madison University, Mary studied International Affairs with a minor in Spanish and was fortunate enough to study for 7 months at the University of the South Pacific in Suva, Fiji. Upon graduating Mary took a year off to travel, living in Bangkok, Thailand while traveling throughout Southeast Asia in her spare time. Mary's dream job has always been something that promotes international travel and helps others achieve unforgettable memories and stories of their own.
Since joining Audley, Mary has had the opportunity to relive her days exploring Southeast Asia with research trips to both Thailand and Vietnam. While not at work Mary enjoys a good game of Hearts, cooking up a feast for friends and family, and anything that includes live music.
Speak to Mary

Start planning your trip to Southeast Asia with Mary by calling 1-844-349-3796

We found Audley Travel to be a wise investment in making our journey an eternal life long memory.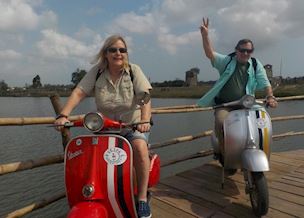 Carla Fox traveled to Vietnam for 15 days in May 2018, organized by Mary C
Using Audley Travel, and working with Specialist Mary, is absolutely the smartest foreign travel decision we have ever made. Mary exceeded our expectations. She was categorically outstanding, profoundly knowledgeable, organized and responsive. She booked us all the tours, good Vietnamese flights, as well as lovely and comfortable hotels with incredible staff and amenities, and everything went flawlessly in all three cities. Overall, we found Audley to be a wise investment in making our journey an eternal life memory.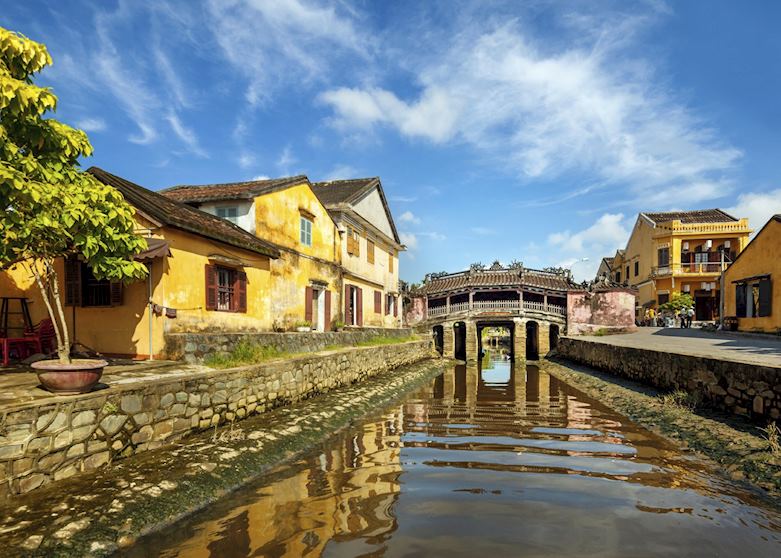 Vietnam
I cannot say enough good things about Hoi An. Not only is the location optimal, between Saigon and Hanoi with direct access to both a beautiful beach and vibrant Town, but Hoi An itself is filled with colorful local markets, quaint shops, and stunning architecture. The aesthetics and location are only two components that make this town outstanding - during my stay in Hoi An, I experienced some of the best food I have ever had in Vietnam and met people from all over the world. Locals and tourists combine to create an upbeat energy throughout the streets of the Old Quarter which adds a great deal character to the overall ambiance of Hoi An. All of these aspects come together to create remarkable experiences for anybody venturing through.
I'll never forget when…
Jumping on a Vespa and zipping through the bustling streets of Saigon while trying delicious Vietnamese street food was an unforgettable thrill. The ride on the Vespa was an experience in itself and an opportunity many tourists would not have if not for taking this particular tour. The stops throughout the tour provide you with an eclectic mix of food and ambiance. I started my experience chowing down on the freshest seafood in a restaurant populated by locals, by the end of the tour I was on stage belting out Shot through the Heart with the rest of my group and tour guide as we concluded our night at this amazing live music bar near the heart of the city. The experience was one for the books to say the least.