Ashley, Southeast Asia Specialist
After graduating North Carolina State University with a mechanical engineering degree, the only thing I knew was that I didn't want to be an engineer. A six month stint living in Europe seemed like to best way to figure things out. After adding a year in New Zealand and another in Australia, a career in the travel industry seemed like the perfect fit.
Starting out as a tour guide, I spent eight years leading trips around North America. During the off seasons I visited Southeast Asia and fell in love with the people and culture and eventually decided to move there. For nearly three years I lived in Myanmar, developing tours for clients from all over the world.
Upon returning to the USA, I joined Audley as a specialist working on two countries I love: Indonesia and Thailand. When not on the road, I can be found trekking, kayaking or visiting the historical sights of Boston.
Speak to someone
who's been there
Start planning your tailor-made trip by calling one of our destination specialists on 01993 838 100
The hotels he chose, the destinations we traveled to, the tours, the meals we indulged in, the balance of free time and amount of time at each location was optimum in every way.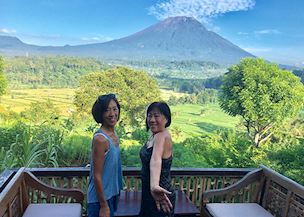 Arlene and Julie travelled to Indonesia and Thailand for 14 days in February 2018, organised by Ashley B
Ashley took the time to listen to our requirements and put together a dream holiday for us. The hotels he chose, the destinations we travelled to, the tours, the meals we indulged in, the balance of free time and amount of time at each location was optimum in every way. He was able to make the arrangements so that inner travel time was minimised, the excursions were strategically scheduled, and the driver and guide selected were friendly, flexible, informative and knowledgeable about the culture which made the trip incredibly interesting and pleasurable. Thank you for the best three weeks ever!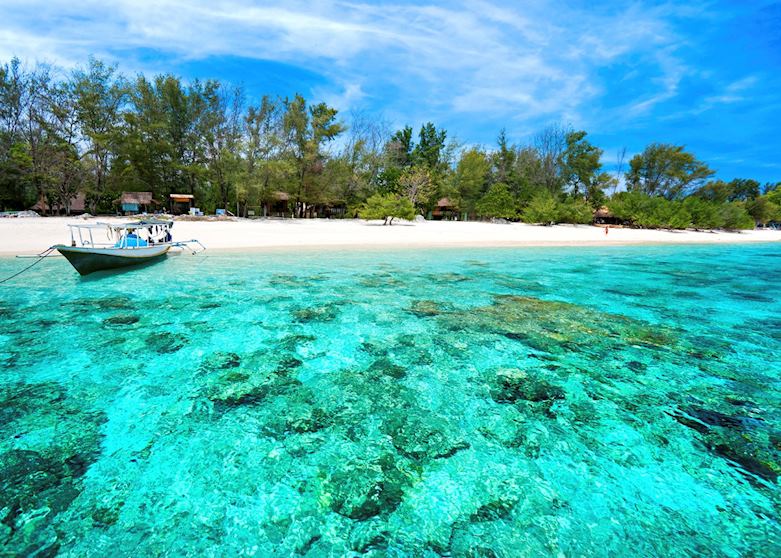 Indonesia
A trio of tiny islands with no cars, an abundance of seafood restaurants and the bluest water ever, the Gilis in Indonesia offer the dreamy white sands and swaying palms of your imagination. The islands are world renowned for their diving but also offer great snorkeling, kayaking, and the newest water activity, subwinging (being towed underwater while holding a 'wing'). The only way to get around is walking, cycling or by horse and carriage and the blissful views and laid-back pace of island life make the Gilis a heavenly spot to end any trip.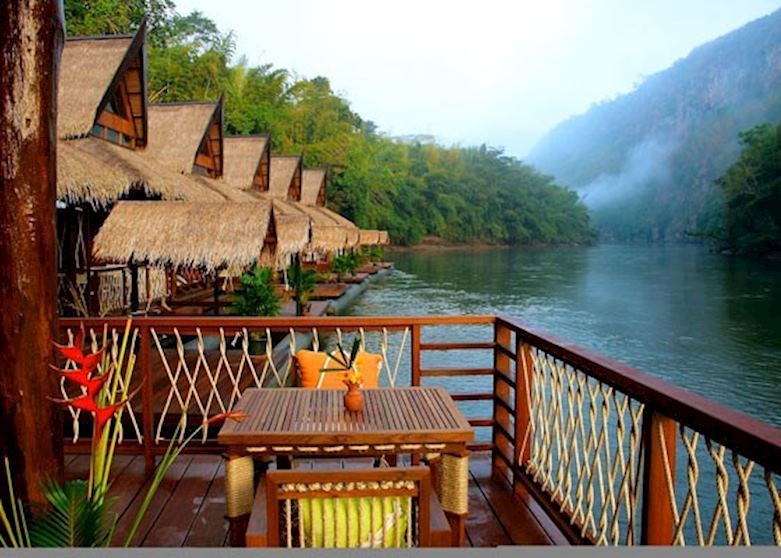 Thailand
Set in the middle of the River Kwai in Thailand and surrounded by its tranquil waters, The Float House is a very special place to stay. The floating villas here can only be reached by boat and are set on a dramatic stretch of the river with jungle-covered mountains on either side. Each room has a private deck with a swinging chair to fully enjoy the serene beauty of the area, there's a restaurant and bar and plenty of local activities such as kayaking, hiking, rafting and birdwatching.
I'll never forget when…
When living in Myanmar, I often spent long weekends visiting Thailand. Once, on the hunt for wild elephants in Khao Yai National Park, I spent two days trekking but only saw a monitor lizard and a handful of monkeys. On our last day, we hiked deep into the jungle but after nearly ten hours of walking, we headed back unsuccessful. Just as we were about to hop in the jeep and return to Bangkok, two elephants and a calf trundled out of the jungle as the sun began to set behind them. We got a dramatic photo and the perfect end to our weekend.