My first trip to Bali was a holiday with friends. During our stay we experienced as much as possible, trekking through rice paddies, hiking to waterfalls, visiting the many temples, and thoroughly immersing ourselves in everything Bali has to offer.
It was this experience that inspired my next adventure to Thailand. Travelling through this country only reinforced my love of Southeast Asia and spurred further trips to Bali and Thailand as well as Cambodia, Malaysia and Vietnam.
As a result of the pandemic, I was able to rethink my priorities and find a career that allows me to do something I am truly passionate about. Audley has provided me with that exact opportunity. Being a country specialist for both Bali and Thailand allows me to share my love of these destinations with people who wish to experience what they have to offer.
Speak to Charlie

Start planning your trip to Southeast Asia with Charlie
01993 838 100
Q&A with Charlie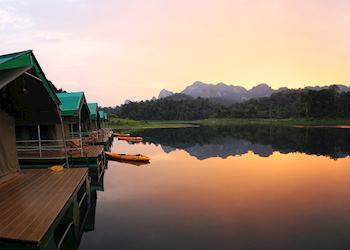 What's your most vivid travel moment?
We were staying at Elephant Hills, a luxury tented camp in the Khao Sok National Park. It was my partners birthday and that morning we both woke up to the sound of gibbons calling to each other in the trees around us. It was a fantastic way to be woken up and one that made us feel like we were very much in the jungle.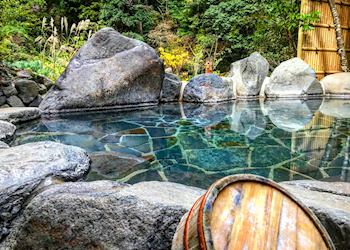 Where would you love to travel next?
Japan is next on my list. I have a train journey in mind from Tokyo up to the north and then down to Osaka, stopping off on the way to visit the UNESCO World Heritage Site, Shirakawa-go, relax in an onsen and sample as much sushi, okonomiyaki and teppanyaki as possible.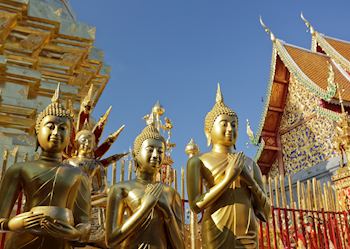 Your best piece of travel advice?
If visiting the city of Chiang Mai, Doi Suthep is a must-visit. Overlooking the city from its mountain top it is one of northern Thailand's most sacred temples. During peak visiting hours the temple complex is a throng of both tourists and worshippers which can detract from the experience. To avoid this my advice would be to get there either early in the morning to see the monks receiving morning alms or arrive late afternoon to view the golden stupas in the evening light.