Jade, Southeast Asia Specialist
Being a naturally curious person, I have always been drawn to travel and the opportunity it brings for new and diverse experiences. I finally had the chance to travel to Southeast Asia in 2015, booking a one-way ticket with the intention of exploring for around six months.
With each remarkable experience I had, I longed to see more and quickly decided that six months may have been an ambitious timescale. I was spending a substantial amount of time in each county, often volunteering or working to prolong my experience and feel more immersed in the varying cultures.
Eighteen months later I landed back in London having explored ten amazing countries. It seemed a surprise to some when I came home and commented on being desperate to return to Southeast Asia but I will always be fascinated by the people and cultures and will continue to seek out unusual and engaging encounters.
Speak to Jade

Start planning your trip to Southeast Asia with Jade by calling 01993 838 240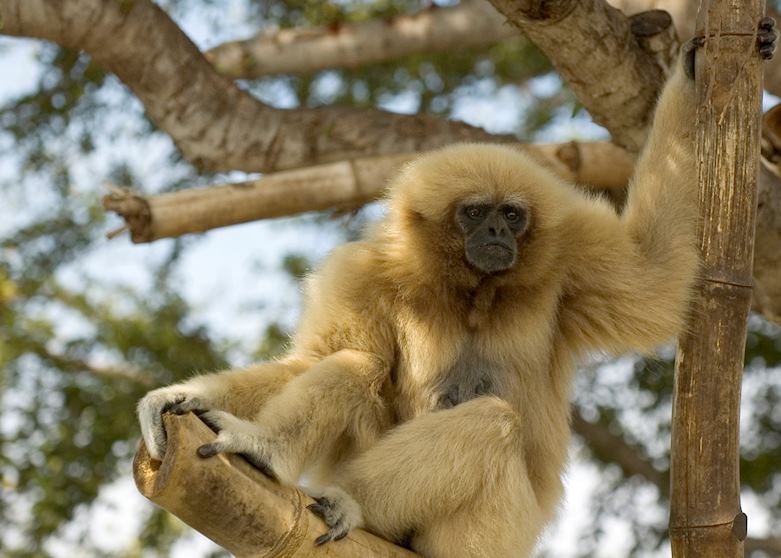 Borneo
The Danum Valley Conservation Area in Sabah offers a rare opportunity to experience wildlife in primary rainforest. While there, I was lucky enough to see four orangutans, including a mother and baby only moments away from us. With the keen eye of our guide and the help of binoculars, we also saw gibbons, red leaf monkeys, samba deer, mouse deer and a huge variety of birds. The walking trails are exhilarating, and we did a challenging trek to Coffin Cliff and the viewpoint, which gave me a huge sense of achievement. I'd highly recommend it as a destination for anyone looking for adventure.
Malaysia
Aside from the long stretch of golden beach and serene location, what I loved most about Tanjong Jara Resort on Malaysia east's coast was the hospitality of the staff. Nothing seems too much trouble and there's a wide range of activities on offer, so there are plenty of options other than relaxing by the pool or in the spa. While I was there I took a bicycle tour along the coast taking in local life and stopping for roti canai (Malaysian flatbread), and I also did a great cooking class with a trip to the local market.
I'll never forget when…
My experience on Kinabatangan River will always stand out for me. During the two and half hour boat journey to Sakau Rainforest Lodge we saw a variety of wildlife but our river cruise on arrival included a moment I will never forget. Our group was sitting quietly on the river watching a group of gangly proboscis monkeys jumping through the trees, when around 12 hornbills flew over our heads. As if that wasn't impressive enough, a young boy on the boat then pointed out a large estuarine crocodile moving along the bank nearby. It was a surreal but enthralling experience.