Tom, Southeast Asia Specialist
After working in the telecoms industry and spending his downtime and holidays travelling the world with his wife and children, Tom decided to change his passion for travel into a career. Tom's travel experience started with a five week trip to Thailand, which gave him the travel bug and showed him how easy it is to see the world.
Two years later, Tom was embarking on a nine month trip around the world, an epic journey, which took him through South America, to Australia, around the whole of SE Asia, finishing in India and Nepal.
As an avid trekker, Tom is always looking for the next mountain to climb, which has found him at the top of Mt Kinabaloo in Borneo, walking the Inca Trail to Macchu Picchu in Peru, climbing to the peak of Mt Toubkal in Morocco and at the base camp of Mount Everest. He has always been drawn back to Thailand by the amazing cuisine, fascinating culture and breathtaking views where he and his wife most recently travelled with their son, Alfie, who is becoming an experienced traveller, aged three.
Speak to Tom

Start planning your trip to Southeast Asia with Tom by calling 01993 838 137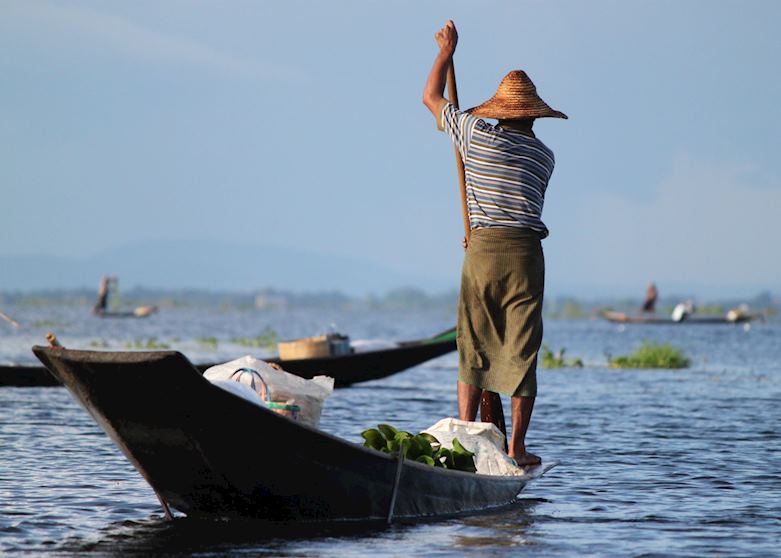 Myanmar (Burma)
Following a recent visit to Myanmar, I fell in love with Inle Lake. Watching the fisherman using their unique technique to row the boats with their legs, while pulling in their fishing nets with their hands is a real highlight. Surrounded by beautiful hills, the lake itself is stunning and soaking it all in from a long tail boat is the perfect way to spend your time and experience everything the lake has to offer.
Exploring the vast water gardens by boat is a great way to see local families at work, maintaining and harvesting their crops and also capture an amazing photo of the wildlife.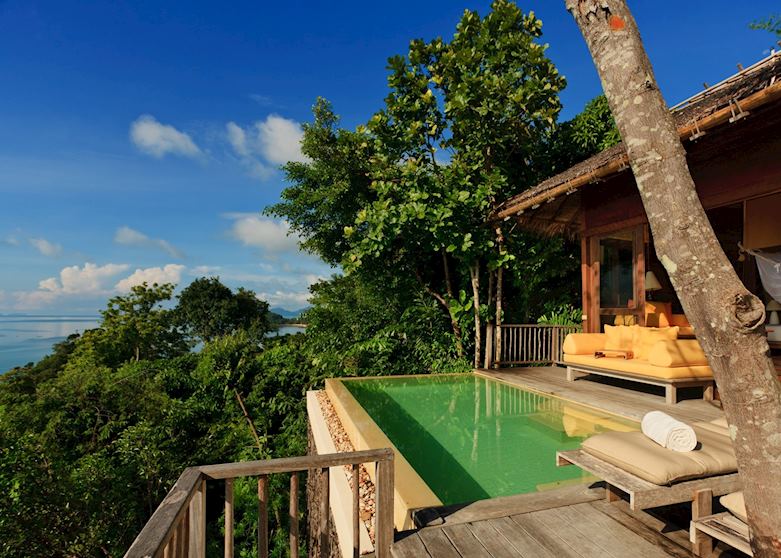 Thailand
A visit to the Six Senses in Yao Noi is an experience in itself, whether you want to relax in your pool villa and take in the views of the Phang Nga Bay, or relax and unwind in the beautiful spa.
The hotel management team are very proud of their sustainability projects and encourage guests to walk down to the chicken pen to collect their eggs for their morning breakfast, where the chickens can be found listening to relaxing music to aid the egg laying process.
I'll never forget when…
My most memorable experience is the day I got to spend with a Thai family in Chang Mai, Thailand. The day started with a walk around the home, an introduction to the family and an insight into Lana traditions, making me feel extremely welcome and quite at home.

Once settled I was taken for a walk around the garden where the family grow all their own ingredients and medicines, and I helped to gather a few things for our meal. At lunch time I was included in the meal preparations and was given my own dishes to prepare along with the other family members. After lunch I was shown how to make a cheroot and tried my hand at basket weaving.

Being Thai for a day was something I'll always remember.