My obsession with all things Asian started when I decided to study Mandarin in college. As I fell in love with the language, I took on a string of history and culture courses on the region. This led me to major in Asian studies and study abroad in Hong Kong, Mainland China and India. During that time, I got to explore many other Asian countries and then, after graduation, I took a job teaching at a university in Wuhan, China.
During that year, I took several trips to Southeast Asia where I found the people to be some of the friendliest in the world. These trips deepened my understanding and love for the whole region, but Thailand and Vietnam were the two countries that really struck me. The stark contrasts between urban and rural lifestyles, and the culture, food and sense of adventure keep me coming back for more.
Speak to Elise
Start planning your tailor-made trip with Elise
Q&A with Elise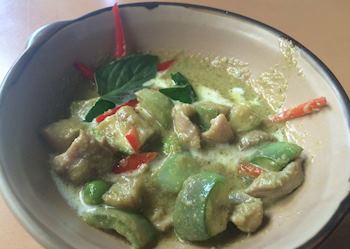 What's the best local dish you've tasted
Thai green curry is the one dish I always seek out on a menu in Thailand. I love spicy food and this sour, sweet, salty broth is one of the hottest on offer. Don't expect it to be anything like what you might have tried at home however, few restaurants outside Thailand make their dishes with the same kind of kick you get while there. This is the curry I sweat and swear my way through, guzzling down water and wiping my brow, while at the same time, loving every minute of it.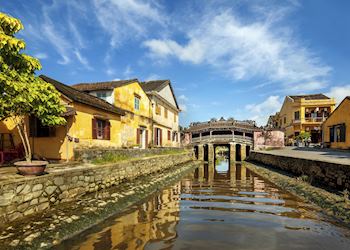 What's your most vivid travel moment?
While in Hoi An, Vietnam, I rode a bike along a narrow path between rice paddies on the terraced hillsides outside the town. I was conscious a fall would mean plunging straight into knee-deep water, so I kept my eyes down. Slowly though, I gained confidence and lifted my eyes to a vista of countless rice paddies, each one brilliantly crafted and stretching for miles across the landscape. Human ingenuity and natural beauty are in perfect harmony here and the effect is staggering. I was overcome by a sense of awe and of gratitude, and not just because I managed to keep my balance.
Which book, film or artwork captures Vietnam the most?
I read The Perfect Spy by Larry Berman during my last visit to Vietnam which recounts the tale of a Communist spy during the Vietnam War and offers another perspective on the conflict. Pham Xuan An went undetected and undiscovered until after the Americans had pulled out, and he was awarded several medals for his deeds. The events, and Pham himself, were fascinating, and the book examines how he became a US news reporter with access to secret documents whose contents he then filtered directly to Hanoi. He was close friends with many American reporters, and astonishingly remained so even after his real mission was revealed.