Canada in winter travel guides
Canada's cities remain lively and cosmopolitan in the winter, but the real attraction here is the wild and snowy countryside. You'll find mountainous national parks in the west, tranquil scenery in the east and remote wilderness in the north. If you're in search of pristine forests, invigorating mountain air and outdoor adventures — not to mention the elusive northern lights — Canada earns its nickname, the Great White North. To inspire your winter travels, our specialists have written guides packed with useful information on how to make the most of your time. From scaling the frozen waterfalls of Jasper National Park to exploring the far corners of Lake Louise on a horse-drawn sleigh ride, they discuss the many snowy pleasures to be had in Canada during the winter. We also have a packing guide, to help you prepare for the cold and snow.
Speak to someone
who's been there
Ideas for how to explore Canada in winter
Our travel guides share our specialists' passion and knowledge for Canada in winter. We travel here regularly to discover new experiences, explore untried areas and dig deeper into the better-known places and attractions. At the same time, we gather advice and up-to-date information on the best-quality guides, new hotels and restaurants, and the most memorable forms of transportation.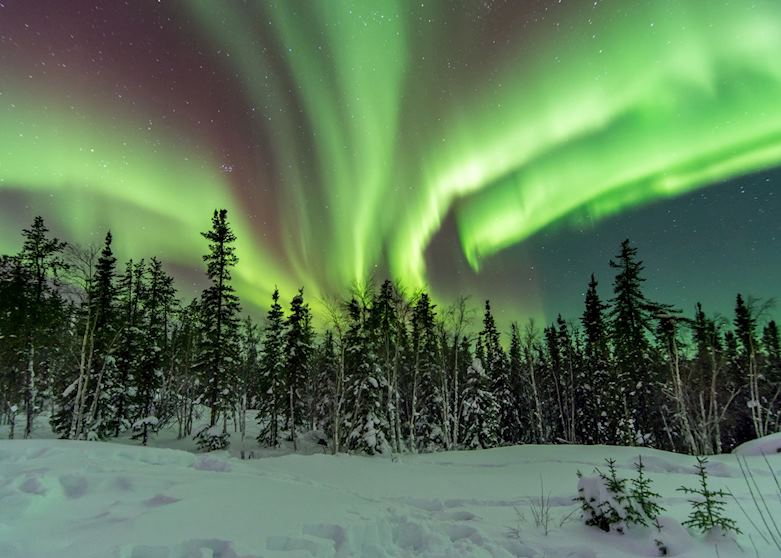 Elusive, silent and celestial, the aurora borealis is a spectacle that few get to witness. Specialist, and cold-weather enthusiast, Lucy discusses the northern lights in Canada or Alaska and suggests the best lodges to stay in to improve your chances.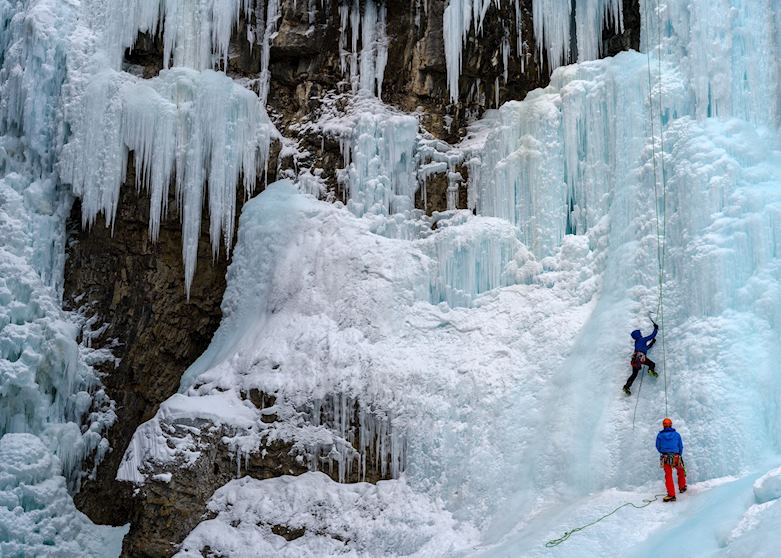 Canada
It's cold and snowy, yes, but that's why Canada's winter is ideal for trying some of the country's more active experiences. Pedal an e-fat bike through wintry landscapes or climb a frozen waterfall. Specialists Lucy and Nathalie share their chosen activities.
---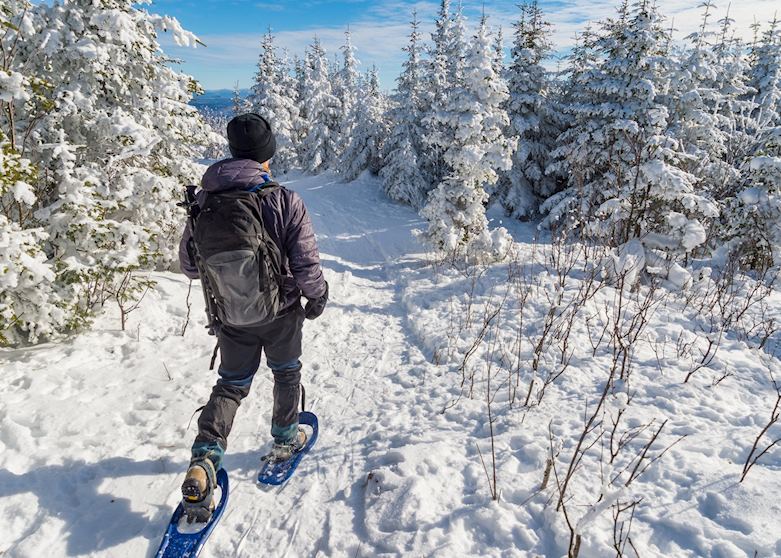 Canada
When preparing for a trip to Canada in the winter, it's important to ensure that you've packed all the right things. Here, Canada specialist Lucy suggests what you should pack to help you to stay warm and enjoy your holiday to the fullest.
Canada
Canada specialist and former Banff National Park resident Lucy explains why she thinks winter is the best time to visit this vast and varied country. She also shares her suggestions for the best places to go in the winter as a family.