After finishing my accounting qualifications in London, I needed a break from the long hours of study, work and pressure and decided to escape reality, throw on a rucksack and explore Southeast Asia. After covering most countries, I was completely in love with the incredible food, rich culture and beautiful beaches. The kind people, however, are what continuously draws me back.
Being a foodie, I love seeking out new dishes and indulging in local cuisine. For a real Asia experience I highly recommend testing out local street food. Don't underestimate the spice, especially in Thailand, but don't let it stop you experimenting with new dishes either.
After returning from my trip, I quickly decided I wanted to share my passion for travel with others and I soon put my accounting career behind me to join Audley.
Speak to Amber

Start planning your trip to Southeast Asia with Amber
Q&A with Amber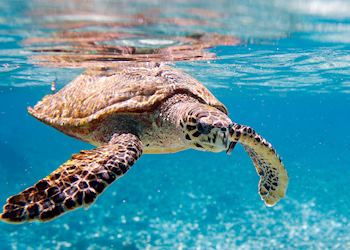 What's your most vivid travel moment?
Turtles have fascinated me since I was a child, so you can imagine my excitement when I came across Turtle Bay on Gili Trawangan in Indonesia. Sitting with a local fisherman on the beach, I waited impatiently for a turtle to make an appearance. After he pointed one out, I grabbed my snorkel and sprinted down the beach, frantically swimming out. I was overwhelmed by the number of turtles I could see underneath me and their beauty and grace as they glided through the calm, turquoise waters. I felt so privileged and humbled to see such incredible animals in their natural habitat.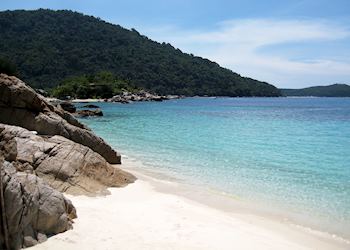 Where would you love to travel next?
The Perhentian Islands off Malaysia's northeast coast are the top of my list. A tropical getaway with white sands, swaying palms and translucent waters, their coral reefs and abundant marine life make them a great place for snorkelling or diving, and, if accounts are to be believed, a feeling of being totally cut off from the real world.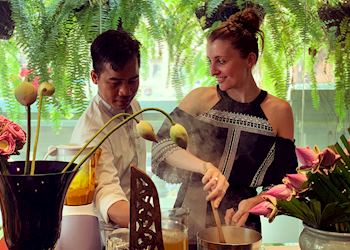 Your best piece of travel advice?
I say this as a huge lover of spicy food, but do not underestimate the spice in Thailand. Having learned the hard way, the best advice I can offer is to ask for your dish without spice and simply add your own. Thai cooks don't tend to grasp the concept of 'a little spicy' nor do they understand why you might not want to put ten hot chillies in your curry. However, do not let this put you off. Thai food is by far the best cuisine in the world in my opinion.