Travel has always been an essential part of my DNA. My early childhood memories picture me on airplanes, trains, and cars, getting me to exotic destinations. Seeing and meeting people, who live in unknown cultures and experiencing different ways of life, made me decide to turn my hobby of travelling into a career.
After having travelled to many parts of the globe, I started focusing on Southeast Asia where I met my enthusiastic travel partner, and together we've discovered many countries in great detail. My firm favourite remains Vietnam, I could never get enough of hiking with a Banh Mi baguette through the coffee plantains of Da Lat or strolling around the Hoan Kiem Lake in Hanoi with a traditional Vietnamese coffee. Eating white rose in Hoi An as well as slurping Pho soup in Saigon is something which I never grow tired off.
This brings me to another passion of mine: learning about a country and its culture through its traditional cuisine. Recreating these dishes at home, keeps the memories of my past trips alive and inspires me to plan my next journey to Vietnam, which I would be delighted to do for you as well.
Speak to Louisa

Start planning your trip to Vietnam with Louisa
Q&A with Louisa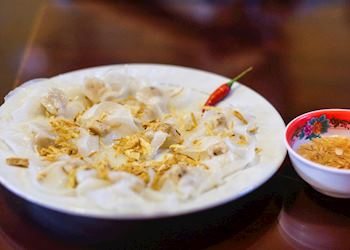 What's the best local dish you've tasted?
White rose dumplings are a famous and well-known specialty of Hoi An, Vietnam. My first experience of eating these tasty bundles was an eye-opener. Meticulously processed, the dumplings main ingredient is rice starch, shaped like a little rose and the inside is full of local ingredients such as shrimp, pork, and black fungus. The fragrant taste of a white rose dumpling is very delicate, and I strongly encourage you to give it a try if you are in Hoi An, Vietnam.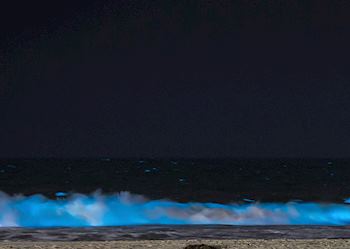 What's your most vivid travel moment?
I was staying on Kaoh Tonsay, a tiny Cambodian island without electricity, located off the country's southern coast in the Gulf of Thailand. One night, I walked by the ocean shore line and noticed that the small waves had a lot of glitter and shimmering particles in it. Luckily, having watched one of David Attenborough's documentaries about glowing plankton, I knew immediately that I'd hit the jackpot by experiencing a natural phenomenon called 'bioluminescent plankton'. This was one of the most memorable night-time swims I ever experienced, swimming through stars and far away galaxies. On Phu Quoc, a Vietnamese island, you can see the glowing plankton as well.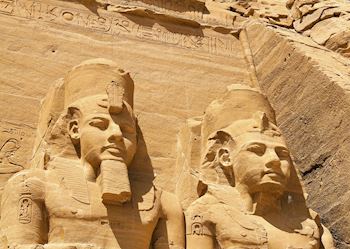 Where would you love to travel next?
I can't wait for the Grand Egyptian Museum to open its doors outside of Cairo on the Giza Plateau. Berlin's Egyptian Museum is my top museum to immerse myself in the life and art of a pharaoh. But I think it'll be ranked second, once I've stood in the lobby of the Grand Egyptian Museum, being dwarfed by the statue of King Ramses II. I will of course combine the museum visit with a Nile cruise on a traditional wooden dahabiya. I can see myself already, reading a good book in a rattan chair set up on deck while passing by the Abu Simbel Temples.