Mark, Indochina Specialist
Having backpacked, hitchhiked and misadventured through 70 countries on six continents, I feel strongly that travel is one thing I'll never get sick of. My first odyssey to Southeast Asia was in 2009, when I spent a month motorbiking through the majestic and meandering hill ranges of northern Laos with a friend. Neither the tempestuous rainy season nor the ludicrously muddy roads deterred us from exploring some of the world's most untouched beauty and Indochina's surfeit of wonder and adventure.
As well as touring extensively through Southeast Asia, I've been lucky enough to call Vietnam a home, teaching maths and science in the teeming metropolis of Saigon for three and a half years. I could write poetry about Vietnamese coffee, character and history. After teaching for a year in London, I've decided to make a complete career change and share my passion for travel by working with Audley.
Speak to Mark

Start planning your trip to Southeast Asia with Mark by calling 01993 838 399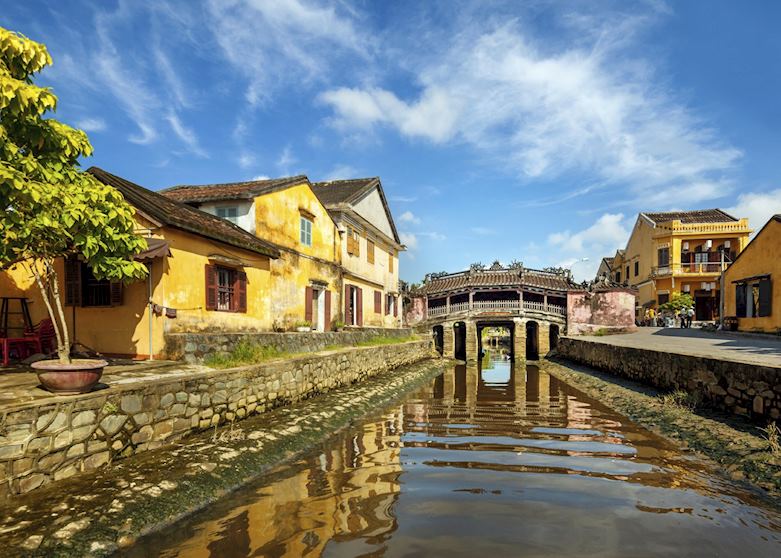 Vietnam
Hoi An, central Vietnam's foremost historical trading crossroads still shows vivid influences from Vietnamese, Chinese and Japanese culture. If its ancient bridges and grand mercantile homes aren't enough of a reason to visit, the sandy coastline is just a leisurely bike ride from the heart of the city and will entice you to stay longer than expected. Visit before a full moon and the city's streets and waterways will be illuminated in magical, multi-hued lights. Whenever you go, I'd recommend wandering the car-free streets of the UNESCO-protected old town to find a restaurant with a view and enjoy some central Vietnamese cuisine.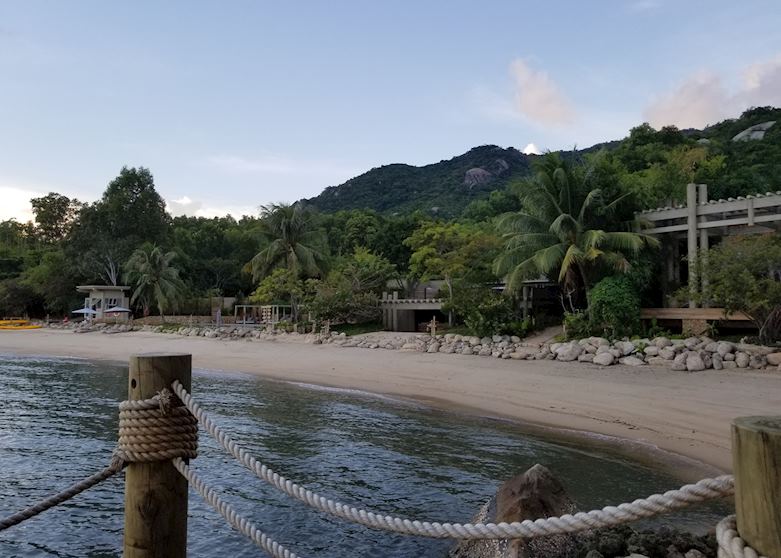 Vietnam
A world away from the chock-a-block streets of Nha Trang city, the An Lâm Retreat in Ninh Van Bay offers visitors an enticing mix of luxury and natural beauty. The hotel sits snugly on secluded sands overlooking calm blue waters and guests arrive by boat. The first thing you'll notice is the striking, lotus-like restaurant, rising serenely over the pristine pathways and tropical trees that spread across the retreat. Whether bathing in the bay, enjoying high-class dining at the restaurant, or putting your feet up in front of your villa view, staying here is a pleasure not to be missed.
I'll never forget when…
I was lucky enough for my motorbike taxi to get lost on one of my first nights in Saigon. I'd spent a few hours beforehand with my local host, sheltering from a tropical downpour in a restaurant. When the rains ended and I tried to find my way home, neither myself nor the taxi driver could pinpoint the address. This meant I had 45 minutes to enjoy a free, meandering motorbike tour of the city, weaving between all manner of bustle while Saigon's innumerable lights flickered in the storm's puddles. The following year, this wondrous experience inspired me to make the city my home.