Ollie, Japan Specialist
A week after graduating from university, I found myself in a haze of jetlag and in front of 600 Japanese students stumbling through a short self-introduction in broken Japanese. This was the start of two years spent living and teaching English in rural Japan, experiencing day-to-day Japanese life during the week and hopping on bullet trains on Friday evenings to explore everything the country had to offer.
My time in Japan found me skiing every winter weekend in the snowy mountains of Nagano prefecture, spotting bears from chairlifts and sharing lunches with monkeys; it found me surfing off the coast of Shizuoka and scuba diving in the tropical waters of Japan's southern islands in Okinawa. Few countries can offer the vast range of experiences available in Japan and, although I've swapped sushi lunches for the Central line, I thoroughly enjoy spending my days talking about all that Japan has to offer.
Speak to Ollie

Start planning your trip to Japan with Ollie
Q&A with Ollie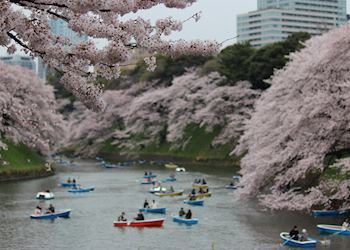 What's your most vivid travel moment?
For one week every year, crowds descend on every available green space in Japan to drink, eat and relax under a cloud of pink cherry blossoms. At the height of the season, I rented a small rowboat with some friends on the moat outside the Imperial Palace in Tokyo. We drifted under a pink canopy that spanned as far as the eye could see while watching the blossoms float down in the wind and the enraptured observers lining the banks of the moat. Along with being an incredibly beautiful sight, it gave me a deep appreciation for Japan's obsession with all things ephemeral.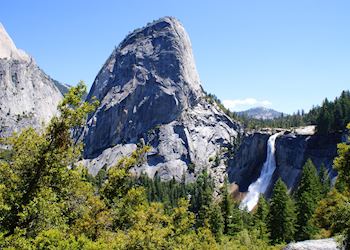 Where would you love to travel next?
I've always wanted to tackle the Pacific-Crest Trail. Running from the scorching deserts of the Mexican border through snowy mountains to the finish in Canada, it takes about five months to complete and is a challenge for even the most experienced hikers. I love the idea of crossing half a continent on your own two feet.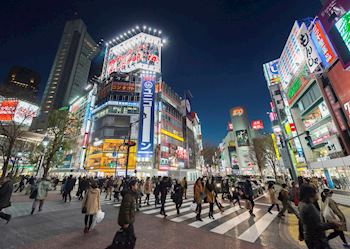 Which book, film or artwork captures Japan the most?
As a teacher of teenagers in Japan, I learnt a lot about popular culture through my students. For the two years I was there, the anime movie Your Name seemed to be just everywhere. It is set in modern-day Japan and follows two high-school students, one living in central Tokyo, the other deep in the Japanese countryside. Few films will give you such a comprehensive idea of day-to-day Japanese life and its combination of traditional cultural beliefs and contemporary youth culture. Throw in a painstakingly accurate animated recreation of Tokyo and lush rural scenery, and nothing makes me pine for Japan more.