I fell in love with South Africa from the moment I stepped off the plane in Cape Town for the first time at the age 18. The landscapes, the wide diversity of peoples and cultures, the colours, the wildlife, and the stark contrast to European life tugged at my imagination and haven't let go since. The subsequent yearly visits have only added to my interest and love for this incredible country, and each trip has broadened my knowledge in all its aspects. From the culture and museums of Johannesburg to the dramatic mountains of the Drakensberg, each new area I discover adds to my passion for SA.
When not at work creating incredible itineraries, I can usually be found in the Winelands, sampling South Africa's delicious wines, hiking in the Kalahari Desert, or exploring the unending wonders of the Indian Ocean near Sodwana Bay.
Speak to Catherine

Start planning your trip to South Africa with Catherine
Q&A with Catherine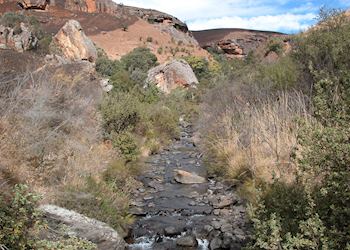 What's your most vivid travel moment?
I was on a five-day trek across the Drakensberg mountains, on a route called Giant's Cup. The name itself is enough to capture your imagination, and the reality is as nice as what you can envision. The views are unending, the mountains looming but beautiful, and the walking just challenging enough to stop conversations to concentrate on breathing and putting one foot in front of the other. Just as we were capturing our first look at the Giant's Castle, a stunning rock formation, thunder and lightning tore up the sky, and created the most dramatic and impressive scene I have ever experienced. The sky was black, the air charged with electricity, the mountains dark around us, and we two hikers lost in this scene, being pelted with rain. This may sound terrifying but being a part of this powerful display from mother nature was in fact the most awe-inspiring feeling I have ever experienced.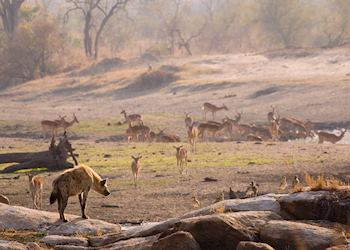 Which book, film or artwork captures South Africa the most?
I first read Mahlangeni: Stories of a Game Ranger's Family after several safari experiences across different areas of South Africa and found my thoughts, ideas, and feelings reflected in those described by the author. Written by the wife of a Kruger game ranger, she describes life in the bush in a vivid, fascinating, and very humorous way, bringing the Kruger and all its wild inhabitants to life. You'll find yourself crying with laughter at her descriptions of baboons, and sitting in terror while reading about close encounters with lions. Whether sad, scary, or hilarious, every page of this book will make you want to experience the magic of a truly wild safari.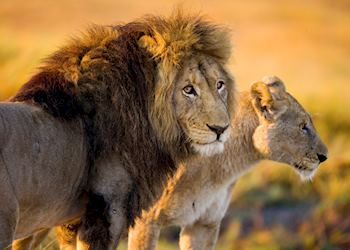 Your best piece of travel advice?
If you're interested in safaris, the Kruger is famous, and for good reason, but it's not the only exceptional park in South Africa. Madikwe and Marakele are both within easy reach of Johannesburg, and provide stunning landscapes and teeming wildlife, as well as exceptional service. If you're looking for a desert landscape, the Kalahari is as stunning a location as any, and you'll get to discover rarer wildlife, such as the black-maned lion. Moving away from popular tourist areas also allows for a more private experience.