Tanzania first stole my heart back in 2017, when I and a group of friends trekked up Kilimanjaro for charity. Having never been to Africa before, or ever mountaineered for that matter, this trip opened my eyes to a whole new world and developed my unwavering love for travel and exploration.
Going from 'The Rooftop of Africa' to the white sandy beaches of Zanzibar, with stops at Lake Manyara and the Ngorongoro Crater on route, it's safe to say Tanzania blew me away. The breathtaking scenery, rich cultural tapestry, varied ecosystems and diversity of wildlife left me in awe of the country and compelled me to go back for more.
I have since explored the region extensively and made some special memories there, so I'm very excited to share my love of Tanzania with those who wish to see and experience all it has to offer.
Speak to Scott

Start planning your trip to Tanzania with Scott
01993 838 500
Q&A with Scott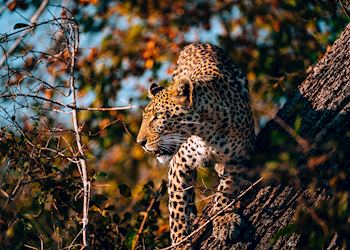 What's the one thing you always pack?
My camera. Being a keen photographer, there is nothing I enjoy shooting more than landscapes and wildlife. Capturing memories is something I have always been passionate about and documenting my travels naturally stemmed from that. To seize a special moment in time and relive that memory forever I believe is utterly priceless.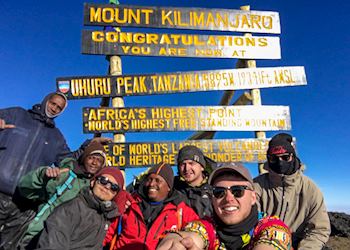 What's your most vivid travel moment?
Standing above the clouds on the snow-capped summit of Mount Kilimanjaro is my most profound travel memory to date. The sense of accomplishment at standing 5,895 metres (19, 340 feet) above sea level was unlike anything I'd ever felt before. Seeing the guides and porters power up the mountain with all of the gear and heavy bags, wearing improper footwear but with big smiles on their faces, was a sight as impressive as the summit view itself. This was when I fell in love with Africa. The landscapes and the people made a huge impact and left a permanent footprint on my heart.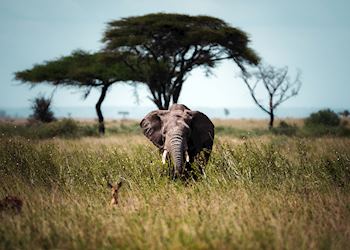 Your best piece of travel advice?
Although I love photography, there is a fine line between capturing the money shot and missing the moment entirely. While there may be a lovely photo of the memory, it's impossible to properly experience it from behind the lens. Over the years I have learned to put the camera down and immerse myself in the magic of the moment rather than solely focusing on the perfect photograph. That's not to say great images can't still be taken, but remember to be present and enjoy these precious times as they unfold before your eyes.