Erin, Africa Safari Specialist
I fell in love with Africa in 2002 on my first trip to South Africa. It ignited a passion for the continent which has yet to be extinguished. After gaining a degree in psychology and speech pathology, I volunteered with wildlife in South Africa and Namibia and ended up staying in South Africa for a year at a cheetah reintroduction project.
I spent the next seven years working for a leading volunteer organisation as a placement specialist supporting projects in Central America, Southeast Asia and Africa. Having happily accepted that Africa will always be a part of my life, I returned to the continent numerous times visiting Botswana, Kenya and Zimbabwe, as well as Tanzania three times.
I joined Audley as a Tanzania Specialist and my passion for safari makes it a great fit as I enjoy inspiring others to fall in love with Africa and its wildlife as much as I have.
Speak to Erin

Start planning your trip to Africa with Erin by calling 01993 838 226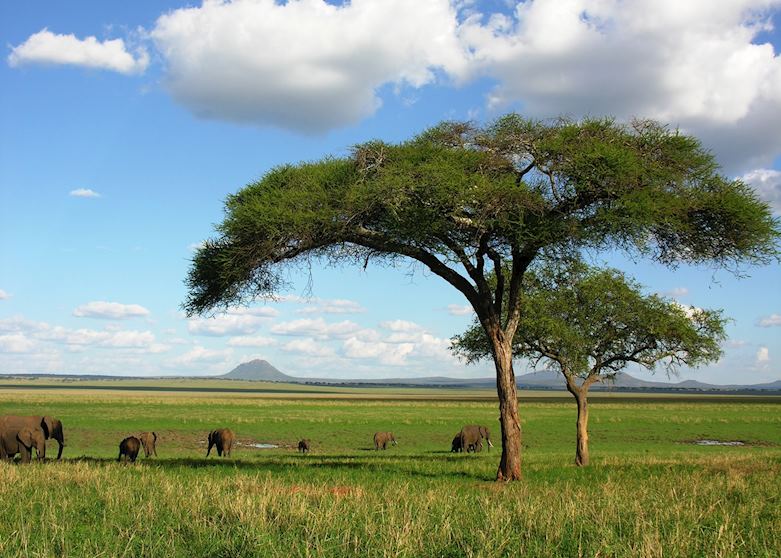 Tanzania
I didn't know much about Tarangire National Park before visiting and wasn't expecting anything in particular but it completely blew me away. It's a small park in northern Tanzania but holds its own against the giants of the safari world including the Serengeti and the Ngorongoro Crater. The park is teeming with game and a haven for elephants, while the landscape offers dramatic mountains on the horizon, sweeping savannah and wildlife-enticing swampland. Speaking to guides all over the country, I kept hearing them praise Tarangire, saying it was park that never lets visitors down. I couldn't agree more.
Tanzania
Located on a hillside with sweeping views over the plains below, Oliver's Camp is very special. For me, it perfectly blends high levels of comfort with the impression that you're staying right in the bush. Despite the stylish surroundings you don't feel removed from nature. You can sit on your veranda watching the game below and you may well see elephants walk right past your tent. I really enjoyed the evening sundowners on the viewing deck and sharing stories of the day's adventures around the campfire. On top of all this, the staff and guides are all so knowledgeable and professional and really look after guests well.
I'll never forget when…
It's so difficult to pinpoint just one experience as Tanzania provided so many memories for me. One that does stand out happened when we were on a sunset river cruise in the Selous Game Reserve. Our captain asked if we'd like to take a walking safari back to camp. We climbed out of the boat and up the riverbank only to spot a table for two laid out with glasses and a bottle of champagne. Drinking it to the sounds of fish eagles calling and hippos snorting while watching the vivid African sunset made it an unforgettable evening.