Steve, Southern Africa Specialist
Steve grew up with a passion for both the Middle East and South Africa. He spent his childhood split between the Arabian Gulf and Cape Town. Born into a family of travellers, by the age of 11 he had ticked off all of the continents, except Antarctica. Having finished university, he moved again, this time to Australia, only settling in the UK and starting to call it his home at the age of 23.
Before joining Audley, Steve worked in finance and as a youth worker but during this time his passion to explore the world continued. One of the most notable of his many recent journeys involved exploring the Southern region of Madagascar, revelling in the array of wildlife and ever-changing landscapes that this stunning country has to offer. He loves nothing more than helping plan trips exploring the variety of culture and history in South Africa, as well as its stunning safaris, and the uniqueness of life in Madagascar. His long term hope is to instil in both his young daughters the same travel bug he inherited during his formative years.
Speak to Steve

Start planning your trip to Africa with Steve by calling 01993 838 492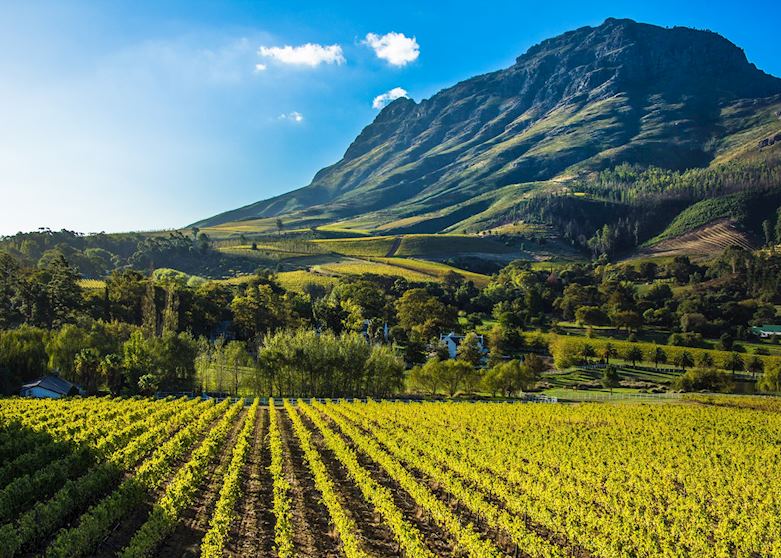 South Africa
Only an hour from Cape Town, yet such a contrast. This is the heart of the winelands, yet its setting is what will immediately grab you, surrounded by the stunning mountains. There are great opportunities for walking here. The town itself is built on a rich history, looking back to the settlement of the French Huguenots. As with most French immigration around the world, they brought with them one of their great exports — wine. From Franschhoek you can visit a stunning variety of winelands on a local tram-bus or with a local knowledgeable private guide or for the more adventurous, on a saddle, either a bicycle or horse. The town itself is based round a beautiful high street, full of some fabulous restaurants. So no excuse for not indulging here.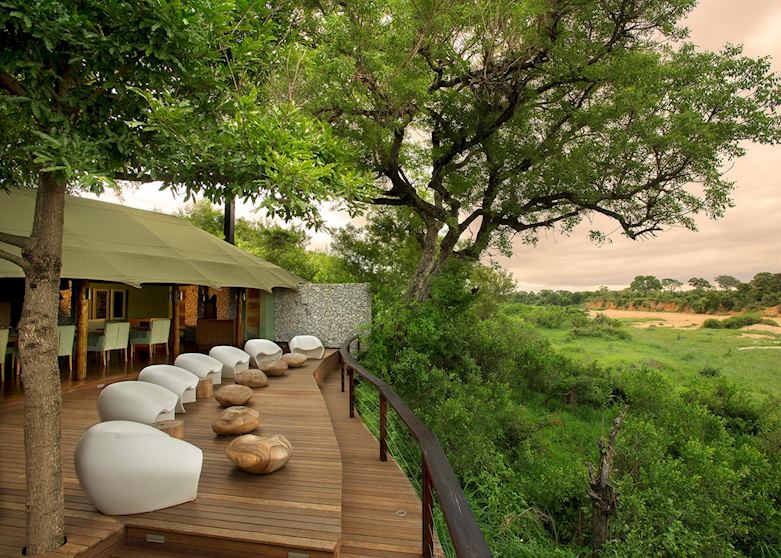 South Africa
This really is safari at its best. Set in the wonderful Timbavati Game Reserve, bordering the Kruger National Park, you get to see such a wonderful variety of wildlife while staying here on safari. Your guides will help you explore both in your vehicle, but also on foot. The Lodge itself is just beautiful — simple, elegant and exclusive. The highlight of a stay here is its setting on a dry riverbed, giving great open views. The service is impeccable, as is the food. The rooms, though tented, are anything but roughing it; there is a great bed with stunning views and you can fall asleep under billowing canvas. A massive en-suite bathroom, both indoor and outside. At the front is a great terrace to send your time relaxing in between game drives. You will struggle for any better safari experience than here.
I'll never forget when…
I spent a few days at Mandare River Camp. We stayed in wonderfully appointed tents, looking out over the river. In the mornings I was woken by singing of the local women of the village as they came down to the river to do their washing. We were surrounded by forest, which the local tribal elders helped us to explore, explaining why the lemurs was so sacred to them and therefore naturally protected. One evening finished walking around the baobab trees as the sun set behind them. This was followed by ice cold drinks as the fires were lit, and a small group from the village introduced us to the local tribal songs and their dances. Just an unforgettable experience.