My passion for travel started in college when I spent a semester abroad studying International Event Management and Tourism in the UK. I spent my weekends traveling to learn about different local cultures, see a variety of landscapes and try cuisines around Europe. After several years of working as an Event Planner, I decided to follow my true passion and work in the travel industry. This is where I was introduced to and fell in love with African safaris.
My first safari was three weeks in Tanzania and by the end of my first day I was hooked. For me, there is nothing quite like seeing vast savannah plains dotted with acacia trees, on the lookout for a pride of lion or visiting a local village and learning about a different way of life. Now, having been on safari to multiple countries in Africa, I love having the opportunity to share my knowledge, experience, and excitement with others.
Speak to Abigail

Start planning your trip to Africa with Abigail
Q&A with Abigail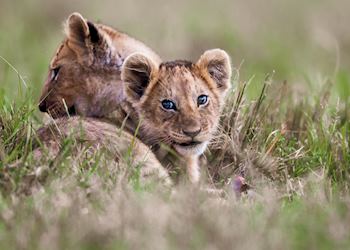 What's the one thing you always pack?
I never leave the country without my portable charger or an extra battery. One time on safari I forgot to charge my electronics the night before and headed out on an early morning game drive. We came across a lioness with cubs and as I pulled out my camera, the battery died. I was left to enjoy the sighting in person, but I haven't forgotten a portable charger ever since.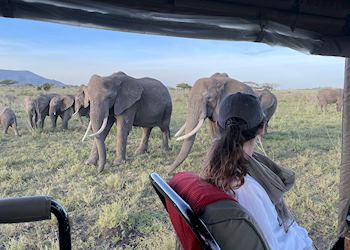 What's your most vivid travel moment?
I was on an afternoon game drive in the central Serengeti and was hoping to have one last wildlife sighting on my final day in Tanzania but was losing hope as the sun was getting ready to set. As we rounded the corner and drove across a small river, we ended up right in the middle of a herd of 30 elephant. My guide said to watch their behaviour closely to see if we could stay. One of the older females approached the front of our vehicle with caution and put up her trunk to smell us. Once she decided we were safe, she continued grazing and revealed a calf that was no more than a couple of weeks old. The herd continued to eat around our vehicle, with the younger ones playing and chasing each other for almost half an hour before moving on. It was incredible to be accepted as 'a part of the herd.'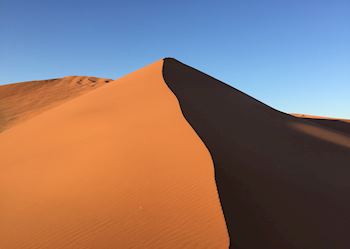 Where would you love to travel next?
Namibia is one of the top spots on my list to visit next. I love wildlife and expansive landscapes, so I am particularly interested to see desert-adapted animals around Damaraland and the Skeleton Coast along with the crimson red dunes in Sossusvlei.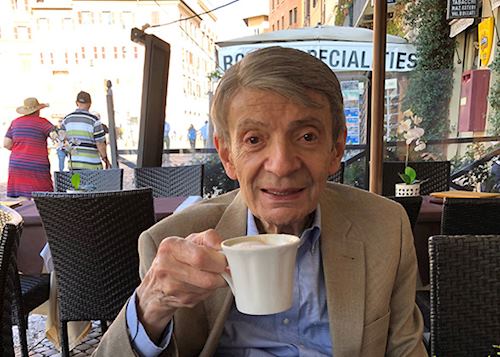 Steven and Tony traveled to Italy with Abigail
AudleyTravel.Sitecore7.Core.ViewModels.Specialist?.SpecialistReview?.Content