Amy, East Africa Country Specialist
Amy's love of travel evolved from her love of adventure that pushed her outside her comfort zone and her wonder of the natural world. She set off to Alaska to sea kayak the Prince William Sound, she backpacked 80 miles in the Chugach Mountain Range, summited Mount Rainier in Washington State, surfed the coasts of Florida, California and those of frigid New England — and even became a canoe trip guide in the Florida Everglades.
Finally, she managed to take these adventures to the worldwide stage by embarking on surfing adventures to Costa Rica, the Baja Sur in Mexico and Ecuador. She hiked the Inca Trail to Machu Picchu, honeymooned in the Galapagos, journeyed on historical trips in Poland, Sweden and France, ultimately finding herself working in travel in Tanzania and arranging trips to the summit of Mount Kilimanjaro for over 2,000 trekkers (she has also climbed it herself of course!).
Since joining Audley, Amy has been able to return to explore Tanzania's northern safari circuit, explore Zanzibar in-depth, trek for gorillas and chimpanzees in Rwanda and Uganda and journey around Kenya's many conservancy's as well parts of its coastline.
Speak to Amy

Start planning your trip to Africa with Amy by calling 1-855-787-5629

In Tanzania, our guide was a top notch professional and extremely knowledgeable, taking us off the beaten path to provide us with an unrivaled experience in the parks.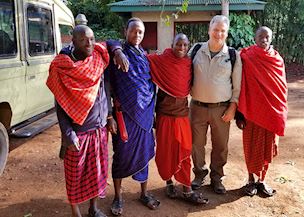 David and Denise traveled to Tanzania and Rwanda for 14 days in June 2018, organized by Amy C
From start to finish this trip was perfect. In Tanzania, our guide was a top notch professional and extremely knowledgeable, taking us off the beaten path to provide us with an unrivaled experience in the parks. Amy's advice for Rwanda was also unimpeachable. Our guide provided us with a social and political perspective no travel brochure could provide. It was a privilege for us to have him share his story with us which was honest, raw, and poignant and changed us in profound ways.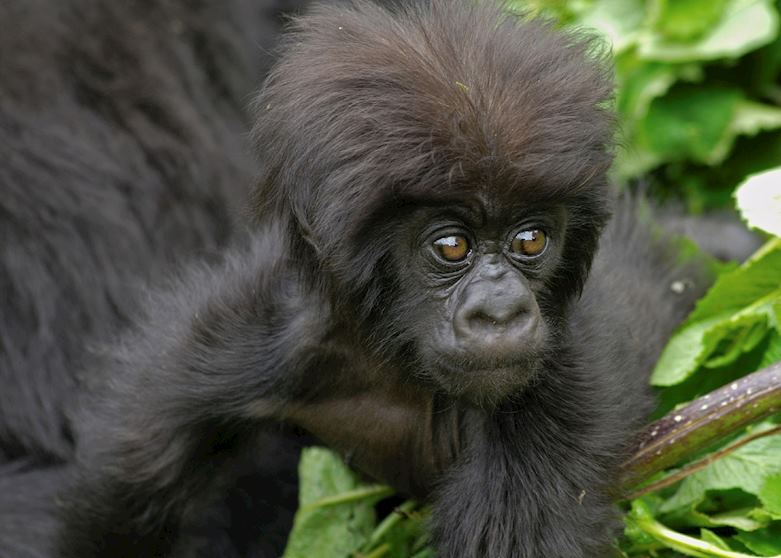 Rwanda
As the very first National Park in Africa, Volcanoes National Park does not disappoint boasting five of eight extinct volcanoes in Rwanda, dense bamboo forests, and rainforest regions. As you begin your ascent through the mist of the early morning hours you are often trekking through villages and farms converging on the locals while they are tending to their fields. Continuing on through the fields will lead you to a wall of lush vegetation concealing and protecting the precious wildlife just beyond. The park is undertaken on foot inspiring you to embrace the power of the nature around you and reminding you of how small you truly are. Volcanoes National Park allows you to lose yourself to wild natural beauty within mere minutes.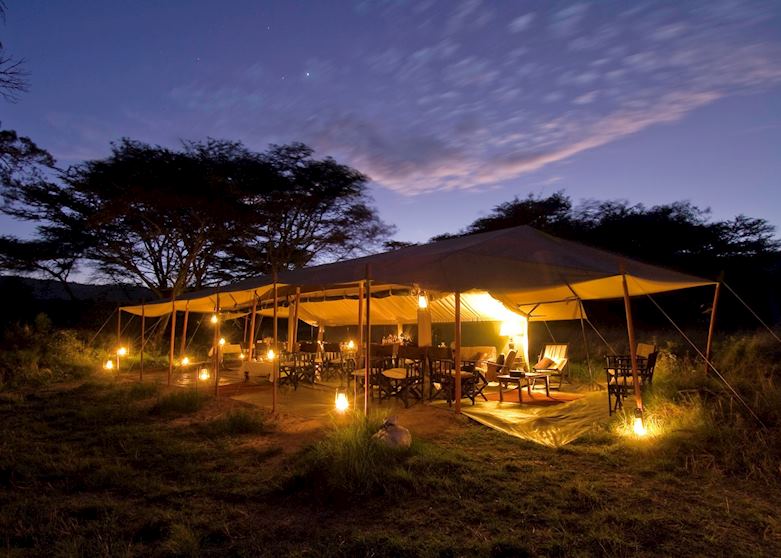 Tanzania
As one of just two camps in this area, Dunia provides that magical, remote bush safari camp experience but with outstandingly attentive camp staff, delicious meals, and relaxing semi-permanent tents complete with plush beds, fluffy pillows, and en suite bathrooms. Breakfast is served as the sun rises over the Serengeti Plains slowly burning off the misty fog and bringing the nearby wildlife into view. Evenings are kicked off by relaxing by the "Bush TV", otherwise known as a bonfire, with your beverage of choice in hand recounting the phenomenal wildlife sightings of the day and leads into a wonderful 3-course communal meal ending with an indulgent dessert. But what makes Dunia completely unforgettable for me is the wildlife commonly in camp while you're safely tucked away in your tent. I had the great fortune to observe the beauty, grace, and power of a herd of no less than 40 elephants for an hour and a half grazing alongside my tent by the light of the full moon.
I'll never forget when…
Tracking the chimpanzees in Uganda is as authentic and off the beaten track as it gets! After a morning orientation, we met our guide and began our journey into Kibale Forest National Park. Our guide began to lead us through the forest listening, identifying, and explaining the sounds, tracks and droppings, and plantlife preferred by the elusive primate. Bushwhacking with hushed silence as the guide picks up on the tiniest noise in the brush and then, all of a sudden, there they are. We were fortunate enough to encounter a male chimpanzee as he descended a tree. We quickly followed, nearly sprinting at times, as he effortlessly paved the way through the thick and uneven bush. Our guide explained that this particular chimpanzee was seeking a suitable mate and nearly on queue he began shaking small trees and shrubs. He settled down right in front of us and began to call out. Low and controlled he gradually built up sound and energy until he finally leapt towards the buttress roots aggressively pounding on them in a demonstration of power and strength for the community members nearby.