My first taste of safari was in Kenya in 2005 and it was a magical experience that turned me into an East Africa obsessive. This feeling deepened in 2013 when I spent three months making my way across Tanzania and fell in love with the country.
At first, my interest was limited to the beaches, landscapes and wildlife. Over time however, my local friends exposed me to many often-overlooked aspects of the country, including its thriving music scene, burgeoning arts movement and its rich and layered history.
Having been lucky enough to live and work in East Africa for a year and travel extensively across Tanzania, it's a privilege to work with Audley to help others plan life-changing adventures to Tanzania. It's a country that never fails to impress.
Speak to Corin

Start planning your trip to Tanzania with Corin
Q&A with Corin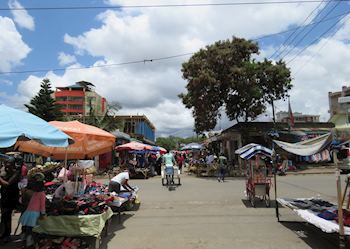 What's the best local dish you've tasted?
On safari in Tanzania it is no understatement to say that the food is regularly of gourmet standard. However, one of the biggest local treats I always look forward to is a roast pork and tomato dish called kitimoto. It's a local staple but not something you would ever be served in a safari lodge, but I'd recommend that every visitor takes the chance to stop for lunch in a local town to try some kitimoto at least once. Washed down with a cold Kilimanjaro lager, it's a lunch to treasure.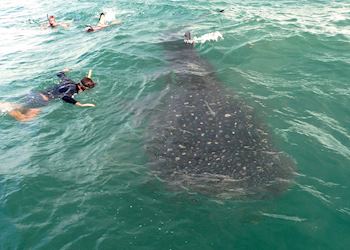 What's your most vivid travel moment?
Tanzania offers endless wildlife experiences, but swimming with the whale sharks of Mafia Island was perhaps my most exhilarating memory. Without the protection of the safari vehicle that I was used to, it was humbling to be in such close proximity to such magnificent creatures. I was floating in the water when the unmistakable silhouette rose from the abyss. Two more followed and then, there I was, surrounded by three magnificent sharks. Swimming within touching distance of these sharks reinforced how small we are in the scheme of things and it was humbling to share a few precious hours with them.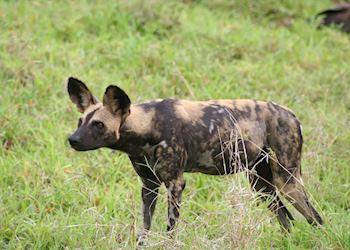 Your best piece of travel advice?
My advice with Tanzania is to not focus too much on the migration as it is just one of countless wildlife spectacles on offer. Deliberating over when and where to see a river crossing can mean that you overlook the black-maned lion roaming Ruaha, the free-ranging wild dog of Nyerere National Park and the countless other areas of the Serengeti waiting to be explored. With this attitude, the migration may surprise you when you least expect it and you can enjoy the great herds away from the crowds.