I was born and brought up in Pretoria, South Africa. As a child, I was introduced to travel early spending my summers in safari parks and in the coastal areas along the Garden Route and my winters exploring Europe and visiting family in England.
As a university student, I spent two semesters abroad in Southeast Asia, and later, fell in love with wildlife and nature when I spent my internship year working at an exclusive safari lodge. Once I graduated, I transformed my love of travel into a career and started working with a luxury cruise line visiting over 85 countries, in either a working or personal capacity, in the last five years.
Despite having seen so much of the world and experiencing so many cultures, there is nowhere quite like South Africa and I'm proud to be able to share my love for my home with others.
Speak to Samantha

Start planning your tailor-made trip with Samantha
Q&A with Samantha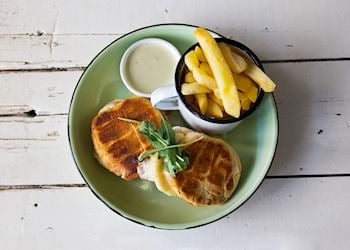 What's the best local dish you've tasted?
Roosterbrood is bread that is cooked over the open flames of a wood fire braai (South African barbecue). It's eaten as an accompaniment to the grilled meat South Africans love so much and can be either savoury or sweet, and is typically served with butter, cheese or apricot jam. I'd recommend making a trip to Nanaga Farm Stall in the Eastern Cape to try it. It's well known for its roosterbrood and locals and tourists passing through line up to get their hands on this delicious, modest meal.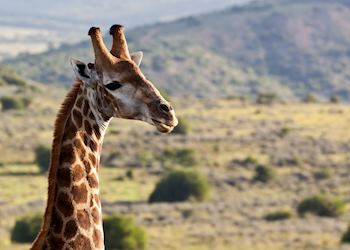 What's your most vivid travel moment?
I love safari. Everything is wild and unpredictable, and every single drive is different. You really never know what will happen next. Every animal and plant has a special role to play in the ecosystem and I feel that sometimes the smaller animals get overlooked. On game drive in Amakhala we came across a black backed jackal digging in an old aardvark burrow. We watched him for a while before two fully grown warthogs burst out of the burrow surprising us all and scaring the jackal away. I loved seeing this interaction between the species and the nature of it all.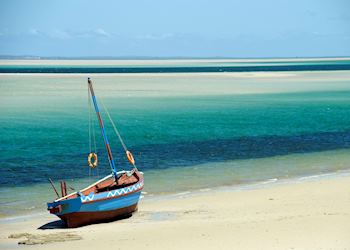 Where would you love to travel next?
I would love to go back to Mozambique as I was a young child the last time I visited. I really enjoy the Portuguese influence that comes through in their cuisine, particularly the seafood. I'm also an avid scuba diver and Mozambique is renowned worldwide for the quality of its diving experiences.