My parents firmly believed that travel would teach me just as much as any school curriculum and I was lucky enough to travel widely as a child. Our family fell in love with Cape Town and South Africa which eventually led my parents to buy a house in Hout Bay, our new home for winter. I lived in Antwerp for six months while studying for an art degree at Central Saint Martins, and then while working for John Lewis made 18 trips to 14 different countries within two years, but it still didn't shake my desire to experience more of the world. I packed up the life I had built in London and spent a year moving through New Zealand, China, Japan, India, Cambodia, Vietnam and finally South Africa. On my return, I decided it was finally time to make travel my career and joined Audley.
Speak to Stephanie

Start planning your trip to South Africa with Stephanie
Q&A with Stephanie
What's the best local dish you've tasted?
Food is one of the reasons I love to travel. During the 'Cape Town Eats' tour we had the privilege of tasting the down-to-earth culinary expertise of Heinrich of House of H. Heinrich champions home-style cooking and transformed what was a car park into an eclectic, self-service restaurant that prides itself on its tender meats. Heinrich cooks meat traditionally on a braai (South African barbecue) resulting in the most succulent, smoky ostrich ever. You will struggle to find ostrich cooked as exquisitely as this outside of Oudtshoorn, so if you're in Cape Town and want to try a traditional local dish, this is the place to go.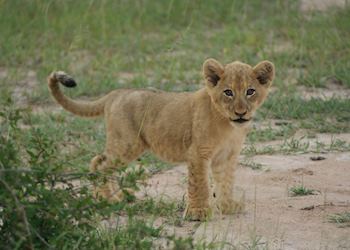 What's your most vivid travel moment?
While driving through the Sabi Sabi Game Reserve we passed a parked vehicle, overtaking so quickly we almost didn't notice the reason it had stopped. I caught a glimpse of movement in the grass and hastily reversed. A pride of lion had stationed themselves on the fringe of grass at the road's edge enjoying the shade. I sat in awe as three tiny cubs emerged and gently padded around the pride. The encounter was inconceivably intimate; it was breathtaking watching Africa's most iconic animals interacting with one another only metres away.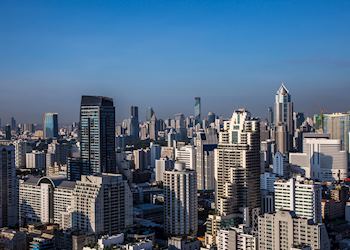 Which book, film or artwork captures South Africa the most?
Mary Sibande's ground-breaking artwork unravels the stereotypical identity associated with the black women of South Africa. Her work explores stamina, strength, love, hope and imagination and uses humour to address the character and perspective of South Africa and elevate it beyond post-apartheid turbulence. I first came across her fantasy-inspired, life-sized sculptures at the 54th Venice Biennale and have since been convinced there is no artist better able to expose the true beauty of the South African people.