Sharmil, Canada Senior Specialist
Living and working in Canada offered me a great opportunity to explore the country. Although I was based in Toronto, a cosmopolitan and vibrant city with a strong community feel, I tried to see as much as possible while there. Eastern Canada was very accessible, and I loved the rugged coastlines of the Maritimes, Ontario's national parks offered great wildlife watching, while Ottawa, the Canadian capital, was full of history. I also enjoyed visiting Montreal with its buzzing mix of North American and European cultures and exploring the rich history of Quebec. My most recent trip was to scenic west Canada. Driving through the Rocky Mountains surrounded by snowy peaks and vividly-blue lakes was unforgettable, while the west coast islands and rainforests brought more incredible sights. Now at Audley, I'm hoping to use my travel experiences to help others discover the country I love so much.
Speak to Sharmil

Start planning your trip to Canada with Sharmil by calling 01993 838 522

Q&A with Sharmil
What's the best local dish you've tasted?
Tofino on Vancouver Island is set between the Pacific Ocean and the rugged wilderness of the island's interior. It's a region with great beaches, and is known for its surfing, as well as it's farm-to-table approach to food. A local foodie institution is Tacofino, a simple food truck in a car park along the Pacific Rim Highway that serves the best seafood on the island. Grab two fish tacos and walk down to the white sand beach, sit on a piece of driftwood and watch the Pacific waves, there's no finer food experience in the country.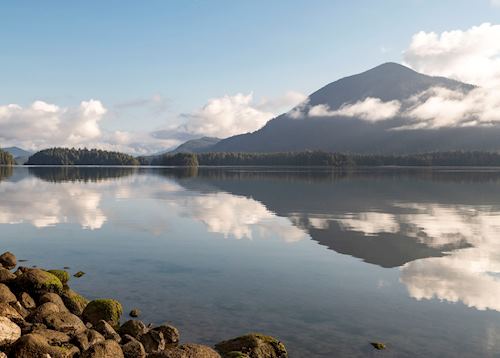 What's your most vivid travel moment?
The Rupert Rocket is a two-day train ride covering 1,160 km (720 miles) through the densely wooded interior of British Columbia. The route takes you way off the beaten track and through scenery it's impossible to see from any road. As you venture deep into the wilds, the train winds between mountain peaks along the path of the Skeena River, passing through historic mining towns and trading posts. When I went, I was enthralled by the views from the panoramic 'dome car' and was lucky enough to spot black bears in the forest.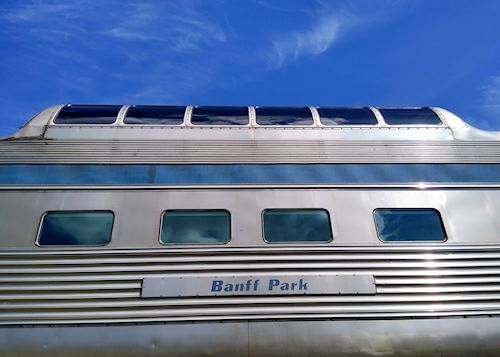 Your best piece of travel advice?
Dressing in layers is essential in Canada where one day can have all four seasons, with cold mornings, misty rain, blistering hot sunshine and freezing nights not uncommon. Put on and take off layers as the conditions dictate and you won't get caught out.