Rosslyn, Canada Specialist
My passion for travel was sparked at a young age when I took my first trip to Canada on a snowy Christmas at the age of two. Years later, my fascination with this vast and beautiful country continued. After subsequent visits attending the Grand Prix, I finally decided to take a leap and spend a year living in Toronto, a vast, bustling city full of culture and life; I even survived the chilly winter! I then headed out west venturing from the Rockies through to Vancouver. The Rocky Mountains left me in awe and the many sightings of bears and moose stand out as a highlight of my Canadian experience.
Since I began working for Audley, I've explored the Maritimes regions, a part of Canada very different to the west, but full of charm. Here I got to experience the Arcadian French culture and drive the scenic Cabot Trail around Nova Scotia.
Speak to Rosslyn

Start planning your trip to Canada with Rosslyn by calling 01993 838 174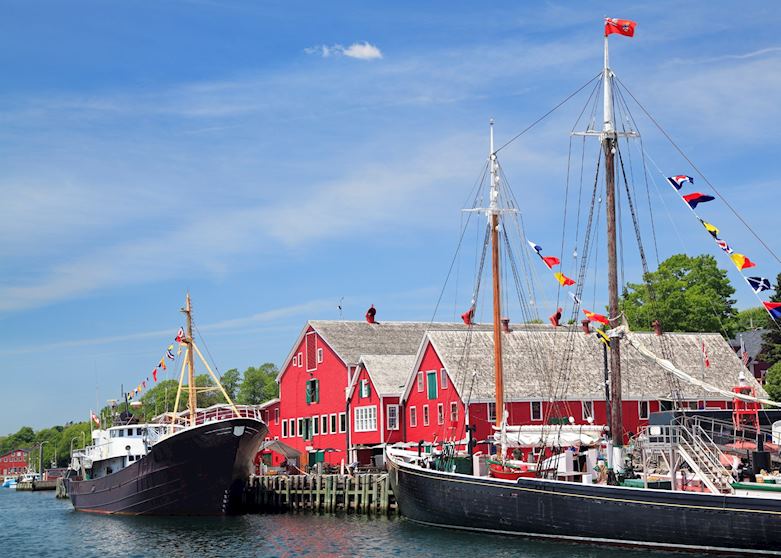 Canada
While the west coast is undoubtedly beautiful, the Maritime province of Nova Scotia on the east coast blends rugged landscapes with a rich cultural history. Set right at the edge of the Atlantic, the area is famed for its scenic drive, The Cabot Trail, where you can see towering cliffs, the azure ocean and possibly sight black bears, moose or coyote. For those interested in Canada's beginnings, towns like Lunenburg and Annapolis Royal provide a great historical backdrop, their buildings and history tracing the arrival of the first European settlers and how their communities were established and developed the maritime lifestyle.
Canada
Set along the coastline in a quiet corner of Prince Edward Island, The Inn at Bay Fortune makes a tranquil and rustic destination. With beautifully decorated suites and gorgeous views of the coastline, this is a great place to spend a relaxed day or two during your trip. Home to celebrated chef, Michael Smith, the famed Fireworks Feast is a must-do experience while staying at the property. You will be treated to a tour of the hotel's farm with one of the chefs followed by a feast of locally sourced ingredients served around a large communal table with other guests.
I'll never forget when…
While staying in the small town of Ingonish along the Cabot Trail, we were unfortunate enough to find a porpoise that had beached herself along the coast. Thankfully a team of residents from a nearby property were on hand to help and after several nail-biting hours working together, we managed to safely get her back into the ocean. There is no way to describe the overwhelming euphoria of managing to see this gentle creature, far out in the distance swimming off to safety. It really highlighted the majesty of nature and how important the sea life is to the local population.