During my time at university I took every opportunity I could to travel during my summers, studying at a university in China and backpacking in Thailand. After graduating, I fulfilled my childhood dream of spending a summer working at the Walt Disney World Resort in Orlando, but the real magic happened after I left the theme parks behind and explored the bustling cities of Miami, New York, San Francisco and Los Angeles.
On my most recent trip to the US, I was amazed by the contrast between the vibrancy of the cities and the peaceful beauty of the many national parks. For me this huge diversity is what will always keep me coming back for more: just a few hours' drive can take you from the bright lights of Vegas to the serene beauty of the red rocks in Bryce Canyon National Park.
Speak to Tiffany

Start planning your trip to Canada & the USA with Tiffany by calling
01993 838 877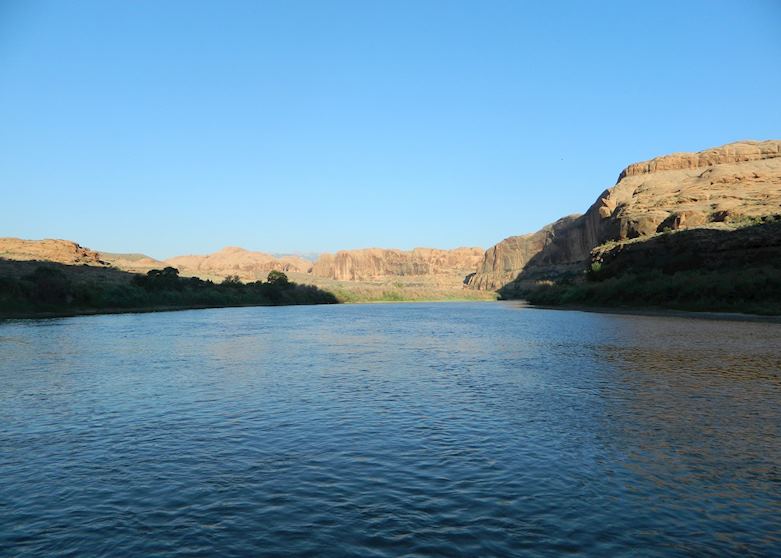 USA
Nestled in the dramatic beauty of the red rocks and home to the Canyonlands and Arches national parks, Moab is the ultimate destination for adventure. Swim rapids on a rafting tour of the Colorado River, or tackle the uphill hike to watch the sun set over Delicate Arch. When the sun goes down, set your sights to the stars: the clear night skies mean that many areas are official Dark Sky Places, making the region a great spot to spend an evening gazing at the Milky Way.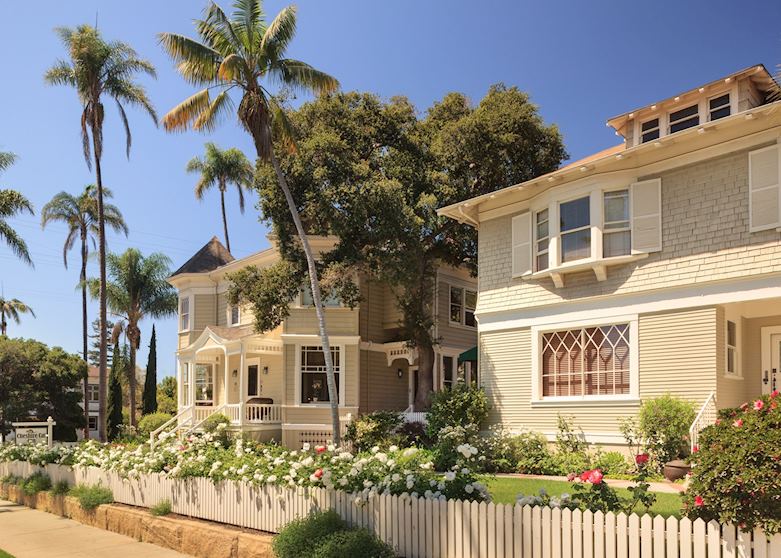 California
Decorated in a quintessentially English style, the Cheshire Cat in Santa Barbara is set in two Victorian Queen Anne houses surrounded by gorgeous gardens. Every room is individually styled and most have an Alice in Wonderland theme: try and spot the subtle hints in the room decor. Most rooms have fireplaces and sitting areas, some have balconies and there are four cottages too. It's the kind of place you can spend an evening curled up by the fire with a mug of hot chocolate and a plate of cookies knowing you'll wake up to breakfast in the sunshine on the patio.
I'll never forget when…
On a foggy morning in Monterey I boarded a boat and crossed my fingers, hoping that I would be lucky enough to catch sight of a whale in the wild. Little did I expect that I would get to see over 20 humpback whales, frantically hunting anchovies in coordinated group feeding frenzies. Being able to see such beautiful creatures breaching right next to our boat was mesmerising, and is a memory that I will treasure forever.