I grew up in a small farm town in South Africa and always dreamed of big adventures. I was fortunate enough to see much of the country as a child and fell in love with the wilderness and wildlife.
After finishing high school, I moved to London and swapped the wilderness for the urban jungle. Over the next few years I travelled to Southeast Asia, Central America, and Indonesia.
In 2016, I decided to explore the Southern Hemisphere, so I quit my job, sold most of my belongings, and spent two years living in Australia and then three years in New Zealand. I spent much of that time exploring extensively both counties, particularly the wine regions.
I moved back to London in 2022 and have now started a new adventure with Audley in the Concierge team.
Speak to Kerry

Start planning your tailor-made trip with Kerry
Q&A with Kerry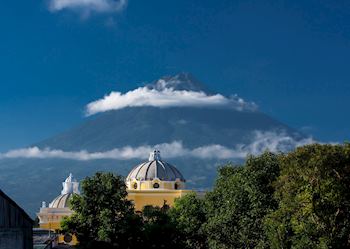 What's your most vivid travel moment?
In 2016 I spent nine weeks travelling by land from Mexico to Costa Rica. After an exhausting 12-hour bus journey from Flores, in the early evening I finally arrived in Antigua (Guatemala) and ambitiously signed-up for an overnight volcano hike on Acatenango, with the intention of summiting for the sunrise. The hike began at 10pm and very quickly I realised that this was going to be quite a challenge. Acatenango is an impressive 3,976 m (13,044 ft) above sea level and the terrain is not only steep but soft and slippery. This made me feel like I was taking one step forward and two steps backwards. The guides were not very good at managing expectations and throughout the hike told me that the summit was "just around the corner". Being of average fitness levels I expected the hike to be tough but manageable, however, I can honestly say it was the most challenging hike I have ever undertaken. Amidst the gruelling six hour climb, Volcan Fuego, an active volcano connected to Acatenango, rewarded me with regular ash plumes and glowing red lava spewing into the sky. With great persistence I finally summitted Acatenango. I was absolutely shattered but just in time to witness the most incredible sunrise. The sweetest ending to my day (or was that the beginning?) was finding a small wine bar in the heart of Antigua.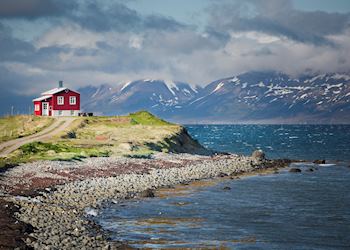 Where would you love to travel next?
Iceland. What's not to love? Active volcanoes, glaciers, ice caves, spas and the Northern Lights. Additionally, as the country is home to many hot springs and geothermal spas, I love the idea of relaxing and unwinding after a day of exploring. Overall, Iceland seems like an amazing destination for an adventure-filled and awe-inspiring travel experience.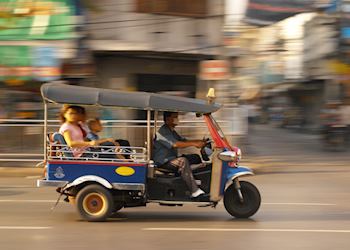 Your best piece of travel advice?
Always go local. Going local is not only a great way to support the local community and economy but it also allows you to have a more authentic and immersive travel experience. Our local guides can offer you unique insights and perspectives on the destination that you might not find in a guidebook. Similarly, local food and products can give you a taste of the local culture and help you understand the history and traditions of the place you're visiting. And when it comes to transport, taking a tuk-tuk or other local modes of transportation can be a fun and memorable way to get around and experience the local way of life. So, if you want to make the most out of your travels and have a deeper appreciation for the places you visit, going local is definitely a great way to do it!