Amy graduated from Brighton University with a degree in International Events Management which included a placement year working for the Walt Disney World Company in Florida. During this time, she travelled throughout America and regularly cruised to Mexico and the Bahamas.
Her passion for the outdoors and adventurous trips sparked when she hiked through the Grand Canyon and met a Native American tribe. Amy explained 'It was such an incredible honor to have met the Havasupai people and walk across the land they've inhabited for the past 800 years'.
Amy has recently returned back from a familiarisation trip to the USA during which she explored San Francisco, Santa Monica, Yosemite National Park, Yellowstone, Jackson, Grand Teton National Park and South Dakota. She is delighted to be a USA Country Specialist and is excited to share her passion and love for the country with future clients.
Speak to Amy

Start planning your trip to Canada & the USA with Amy by calling
01993 838 748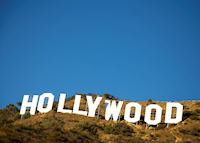 My favourite destination in California is Los Angeles. This beachfront city offers world-class shopping, luxury restaurants, fun activities and relaxing days spent on the beach.
Personally, my perfect day would be spent cycling along the coast to Venice Beach and then making a pit stop on Main Street to brunch with the locals. I'd follow this with a stroll down North Venice Boulevard towards Abbot Kinney Boulevard to see the coolest block in America. Here you can experience celebrities, artists and locals mixing at high-end restaurants, shops and galleries.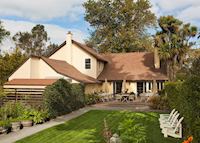 The Farmhouse Inn, nestled among the rolling hills of Sonoma, is an incredible place to stay. This elegant and locally inspired hotel offers intimate rooms, and features a spa where relaxation and wellness is personalised for each guest.
The on-site Michelin starred restaurant offers the best of wine country fine dining. Chef, Steve Litke and the master sommelier artfully pair wines to serve with their seasonal inspired dishes.
On arrival, the staff were very welcoming and I was shown locally made soaps, natural body scrubs and homemade s'more kits which were complimentary during my stay. All these special touches made for a wonderful stay.
I'll never forget when…
Hiking through Yosemite National Park was such a surreal experience. I feel so fortunate to have seen some of the most beautiful scenery in the world and walked across land the Ahwahnecheeto people once inhabited.

The sheer scale of the park is hard to imagine, the 1,200 miles of ancient sequoias, deep valleys and views of magnificent waterfalls, El Capitan and Half Dome is something I will always remember.