Iain's love of travel was sparked at a young age. He had lived in three countries by the age of ten and has gone on to visit over 40 countries, across six continents, since then. Alongside his passion for travel runs another for wildlife and nature. Many of Iain's travels have focused on seeing wildlife in its natural habitat and include tracking grizzly bears in British Columbia, rhino in Namibia and gorillas in Uganda as well as scratching grey whales in Baja California.
This helps explain his interest in Africa, which was initially sparked following trips to Egypt, Kenya and Mauritius as a teenager. The variety of wildlife and their incredible natural habitats, alongside the fascinating history and diverse cultures of Africa, has continued to draw him back; most notably in 2010 when he travelled overland across eight countries from Nairobi to Cape Town.
Before joining Audley Iain worked as a lawyer in the City of London. Having previously considered a career in travel he decided it was time to focus on his passions for travel and wildlife and now specialises in three of his favourite countries: Namibia, Botswana and Zimbabwe. .
Speak to Iain

Start planning your trip to Africa with Iain by calling
01993 838 511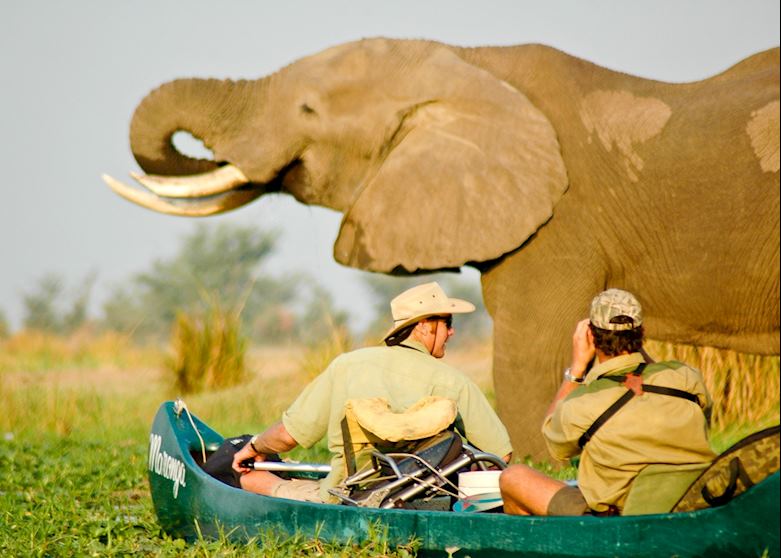 Zimbabwe
Mana Pools is Zimbabwe's northern hidden gem. Located on the 'mighty' Zambezi river it is a world heritage site. Fantastic wildlife sightings and great camps are enhanced by excellent guides. The BBC film wild dogs here, there are large herds of buffalo and elephant and the limited number of water sources in the dry season concentrates the wildlife for incredible viewing.
The guides, as they are throughout Zimbabwe offer excellent knowledge, skills and hospitality. These skills really come to the fore on the walking safaris in Mana, the only national park in Zimbabwe where they are allowed, and nothing matches seeing wildlife 'on the same level'.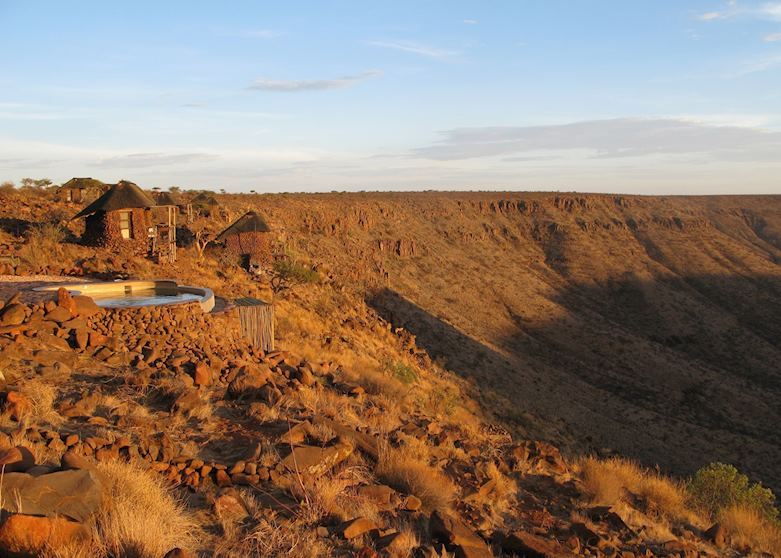 Namibia
Before starting at Audley I studied my Masters in Tourism Management in Colorado where the focus was on natural land management and the role tourism can play. One of my favourite topics was the use of tourism as a means for community development, combined with wildlife conservation.
Community conservancies epitomize this and Grootberg Lodge is located within the first such conservancy created in Namibia (which as a nation was a global leader in this approach). The employment of staff from the local communities and the support and protection of the endangered black rhino is directly supported by the lodge. The lodge is also located on one of the most spectacular sites, a cliff edge, overlooking the Klip River Valley. The infinity pool and view take some beating.
I'll never forget when…
I had seen rhino from vehicles elsewhere in Africa and read about tracking rhino on foot in Damaraland prior to visiting.

Nothing prepared me though for the emotion I felt as we approached a female black rhino and her calf on foot. Ironically it was actually not seeing them (initially) that is so memorable. Both rhinos were hidden by the dense Mopani trees as we approached and before I could lay eyes on them the mother caught our scent and was spooked. So my first experience was the noise of her loud grumbles, the rumbling of rocks under their feet and the anticipation from the rustle of the trees as she began to move – were the rustling trees those between us and them? Or were they heading in a different direction?

It all happened so fast. Thankfully it was the latter as they put some distance between us and them. We did eventually catch up to them and this time, standing a little further away than before, I was able to see them; incredible animals and one of the rarest on the planet.